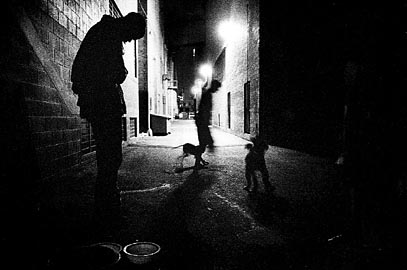 It was a Friday afternoon, I just got back from watching Harry Potter and the Order of Phoenix. I live in the city of San Fran or commonly known as San Francisco. I watched the Imax, and was loaded with cash from the 15 grand I make on this blog each year. Since I'm a 15 year old kid I got a lot more pocket money then my fellow peers.
It was only 9:18 P.M. and I had to get home before 9:30 P.M. Me and my friends were walking with me so I told them let's just take the short cut to my place. Now I am stunta' and a stunta' ain't nobody till the day he gets shot. And the worse thing after getting shot as Mr. Krabs would say is, "Oh no, not me money!".




That's exactly what happened, I was shot with a bbgun 3 times in the chest. They were zinc plated bullets that penetrate the skin, and cause bleeding, and get stuck inside the body. I had to hire a special hand surgeon to remove the bullets which cost me $2675.00. That was complete bull****. It's not that hard to put some anesthesia in your hand to numb it and then remove 3 small 3 cm bullets with a tweezer. No heart revival, or pulmonary response required kids.
Anyways, as I was telling the doctor how it happened, he said he was familiar with that alley as he got shot there before as a child as well. He told me it was called Deygone Alley, a mockery of Harry Potter I thought similar to Diagon Alley. In Ebonics it basically means, they be gone alley, or Dey-gone-alley. You can probably understand why it's called that since after they shoot em, they be gone.
If you liked this post, please buy me a drank.