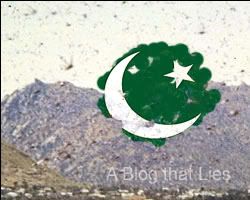 PAKISTAN- Swarms of angry insects have invaded Pakistan including flies and locusts. Thousands of exterminators were called with poisonous compounds, but the insects are immune. As they continue to breed and destroy farmland, Pakistan's leader has declared a state of emergency.
"I can't sleep, I can't go outside, I can't make money for my children," Azkbar Hussein said. "The bugs are everywhere. Everyday I wake up with dozens of insect bites. All we can do is cower in our homes and hope that they will die off soon."
Scientists have captured many specimens to see why they're immune to chemicals. So far, the only hypothesis is that they're mutated. That doesn't mean they're invincible though, old fashioned fly swatters always get the job done. Some children have also reported peeing on the bugs work also. Exterminators might have to resort to the last option of spraying the infected areas with highly toxic chemicals and evacuate the citizens for weeks.
"Our normal compounds are just not working on these bugs," Sudir Nashir, an exterminator, said. "Many people say the compounds in their pee are strong enough to kill these bugs. That's very promising as we have many toxic chemicals stronger, but it's going to be costly. The clouds of these chemicals will stay in the areas for weeks if not longer."
Many aid agencies have sent basic necessities as food and water over the infected areas. The question of how the bugs got to Pakistan is still a mystery. Many believe the heavens are punishing them like the 8th plague of locusts in Egypt in the Bible.
"I pray everyday for the heavens to forgive us for whatever we did to deserve this fate," Nahir Samushi said. "All the local markets have been closed and hundreds are starving. Hell can't be much worse than this."
Disclaimer:This is just a twisted story based on the news story. Why have Twisted News? To make news more interesting and to get people to read the boring news.To see the real story click here Please share your opinions and criticisms by commenting.
If you liked this post, please buy me a drank.